When you are pitching your database, it's a crucial issue to create engaging content. While creating the content of your email, after you insert the greeting and body it's also nice to add a footer. You can create your footer and save it so that you don't have to create it every time you make a send out.
To create a footer, click Add Signature button: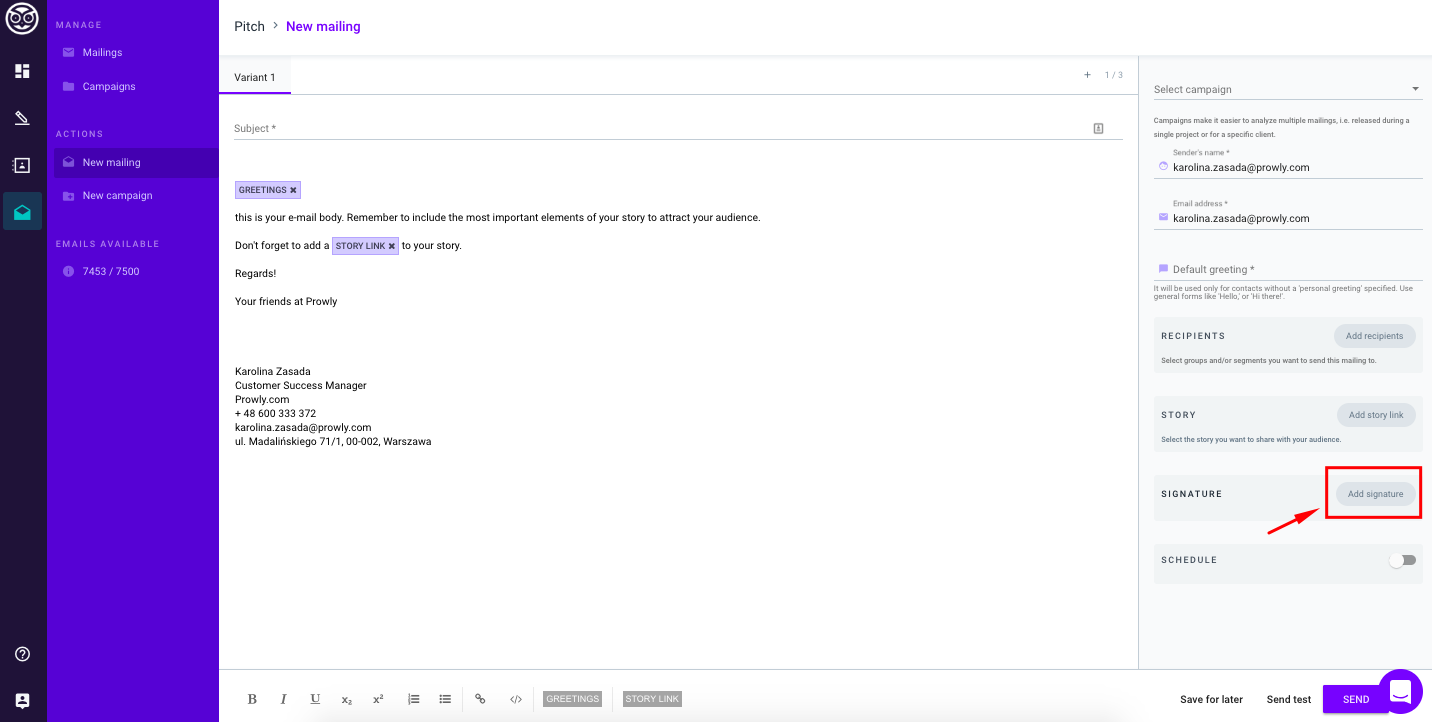 You will see a pop-up window, where you can either choose an existing footer which was already created before or create a new one and save your footer.
To create a footer:
1. Click on New signature:

2. Then enter your footer's name (it's not gonna be displayed anywhere), your footer content and click Save:



This is how you can add a plain text footer.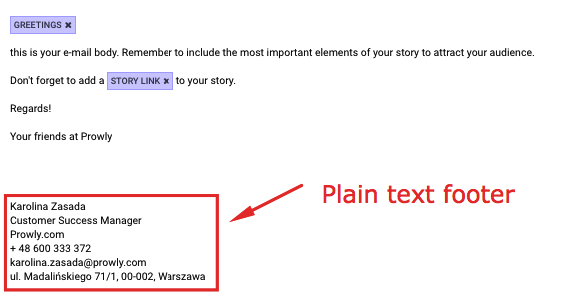 If you need HTML footer or you just want to add some logotypes or icons, you can follow those steps:
Adding an HTML footer to your email:
Click on Add signature
Enter the name of your footer
Click on code view to open an HTML mode



4. Enter your footer HTML code: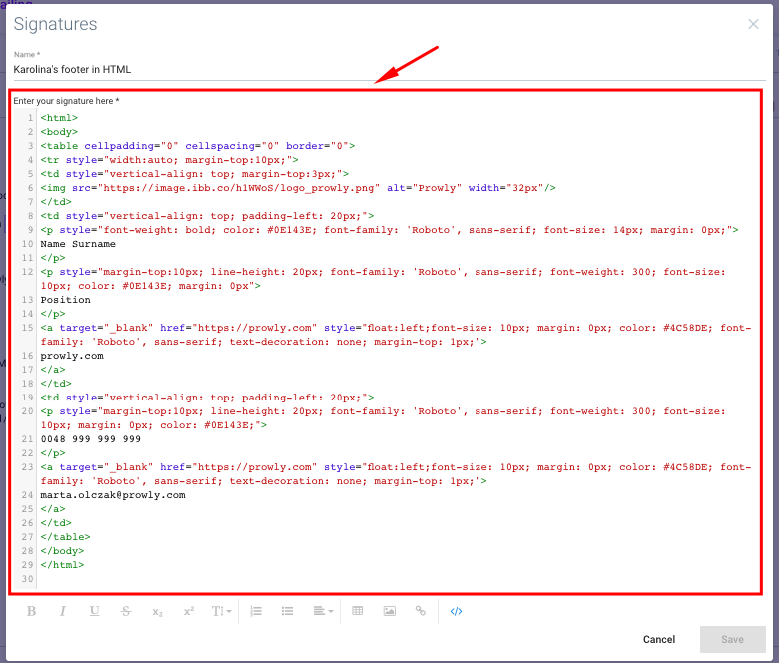 Click on Code view again to go back to preview:

Don't worry: those grey dotted lines are just to structure the footer and will not be visible in the email you sent.
Save changes:



And this is the result: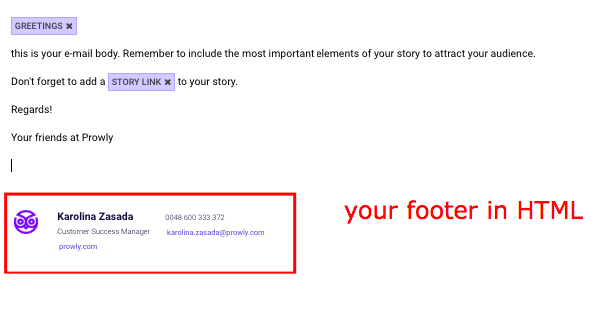 I don't have HTML footer, but I would like my logo there
If you click on New signature and enter your footer content, you can use all the formatting options to create a footer of your dreams:



For example, add logo: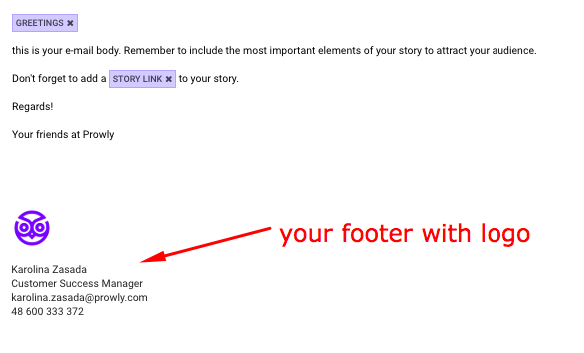 Keep in mind that you can edit the logo, for example, widen it or make it more narrow.
By means of those formatting options, you can not only add logotypes but also do other things, like bold, italic hyperlink your text.



You can also determine the size of your font and set the table's structure.