After logging in to Prowly, you see your Dashboard and all the current statistics of your account. They relate to the last 30 days and compare your performance with the previous month, so you are able to verify the progress of all your activities. Data is divided into 3 sections:
Traffic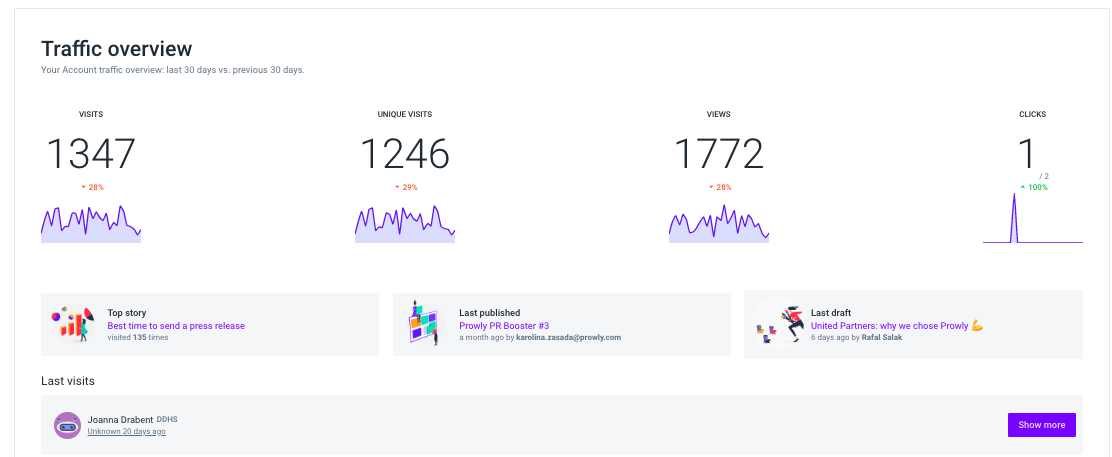 Database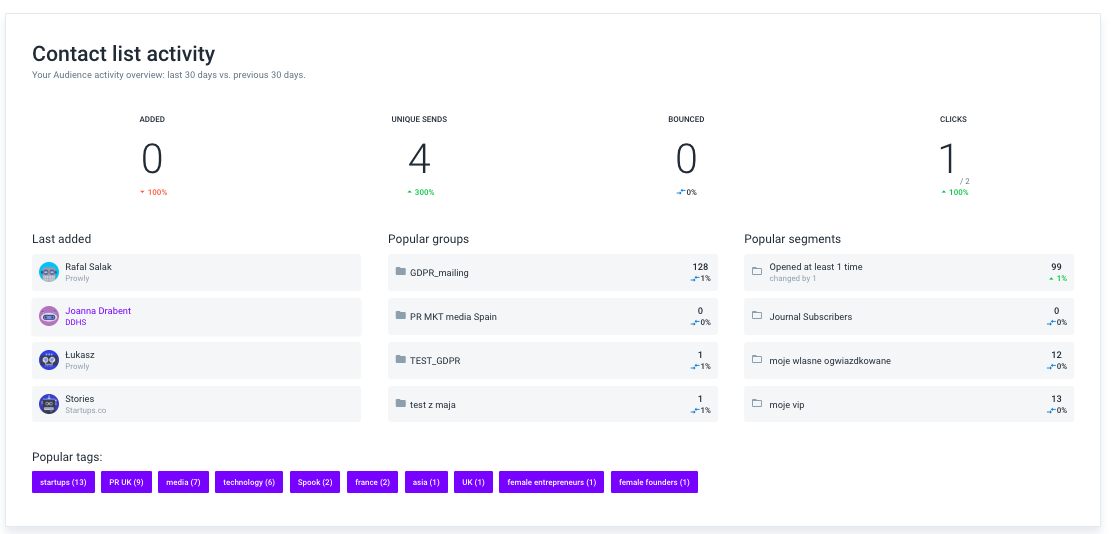 Email Distribution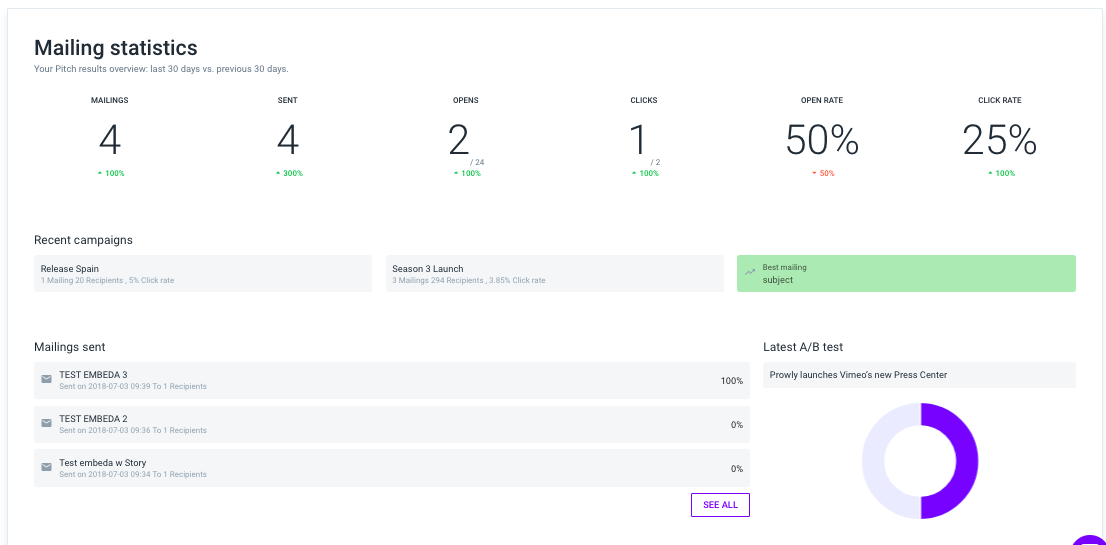 If you want to precisely analyze all the details of your statistical information, use the Analytics tab available in certain subscription plans of Prowly: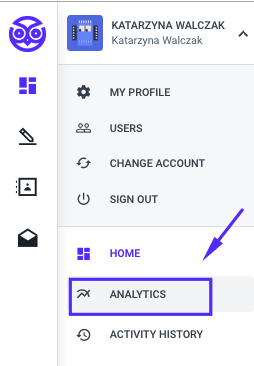 Traffic overview - check how many people you've reached
Prowly counts traffic statistics in your press room, along with press releases published as standalone stories. You will find the number of visits on all your Brand Journal pages (Visits) and Unique Visits - this data does not include repetitive sessions of users. Additionally, the Views statistic will inform you how many times a single piece of content was displayed, while visits from links aggregated in emails sent from Pitch can be found in the Clicks section.
Below the Traffic overview section, you will find information about your press releases:


Top story: press release with the highest number of unique visits
Last published: last published press release
Last draft: recently created press release
Contact list activity - check the condition of your database
We also measure data related to your database in the Audience:
Added: recently implemented contacts
Unique sends: sent email messages
Bounced: number of emails that bounced, i.e. situations when recipient's mailbox rejected your message for any reason
Clicks: number of unique/non-unique clicks in your emails
Email statistics - check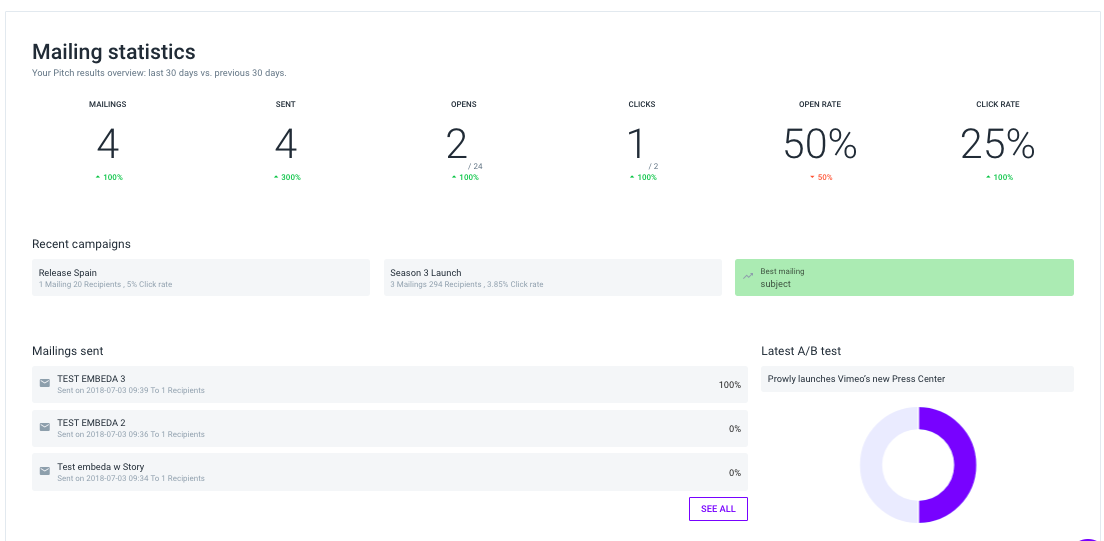 In this section, you will verify data metrics like:
Emails: how many emails you sent in the last 30 days
Sent: how many recipients were used in those emails
Opens: number of unique/non-unique emails that got opened
Clicks: number of unique/non-unique clicks
Open Rate: percentage statistic of your email opens
Click Rate: percentage statistic of users who clicked the link
Warning: If your recipient opens an email for the first time, it is counted +1 to statistics of unique opens and +1 to non-unique, but if he returns to the email 3 more times, then you have only 1 unique open and 4 non-unique.
In the grey tiles under email statistics, you have access to detailed metrics of 3 recently created or updated campaigns. A grey tile indicates the best Click Rate of emails shipped during the last 30 days. At the very bottom of the Dashboard, you will find the list of sent emails along with their titles, as well as A/B tests - emails sent in two different variants.
If you have any questions, contact us via chat or write an email directly to
support@prowly.com. Also, check how to integrate Prowly with Google Analytics.