Media Discovery is an inside-app search engine. In Prowly you can try it for free. If you will find interesting contacts and construct new media lists out of them, you can enrich your account to its full version that allows you to freely pitch them any kind of content about your company.
How to try Media Discovery
If you want to find new outlets, bloggers and influencers to extend your current database, go to the Audience, and choose Media Discovery for a free test: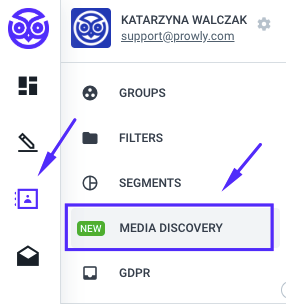 The search engine is advanced and allows you to find contacts by different types of data, such as outlet name, the journalist's role, topic, or location:
Media Discovery will suggest interesting topics. It will also remember the phrases you searched for. A full list of topics available in Media Discovery can be found here.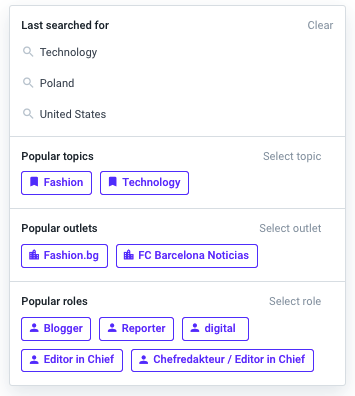 As soon as you see the search results, you get overall information about how many contacts met your search criteria with brief information about each of them. After activating the full access version, you can see all the contacts details, such as:
email address
phone number
outlet
address
languages they speak
topics they usually cover
social media profiles
How to add Media Discovery contact to your media database
You can add media contacts from Media Discovery to your own database in the Audience. It's simple - just enter the contact card of the journalist you want to transfer and click the Add contact button that is placed in the upper right corner. During the trial, Media Discovery contacts are being added to your database without details such as email addresses.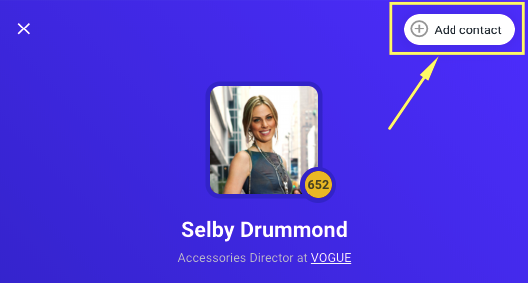 You can add new journalists directly to a list that already exists in your media database, create a new list, or just add this contact to your base outside of any media list. Remember that every contact moved to the Audience from Media Discovery is counted towards the contacts limit specified in the subscription plan you have chosen. Learn more about exporting Media Discovery contacts in this article.