If you want to send an email to a journalist, firstly you need to add his contact details to your database in Prowly. Here's how to do it:
Go to Audience
Choose Create contacts from the Actions section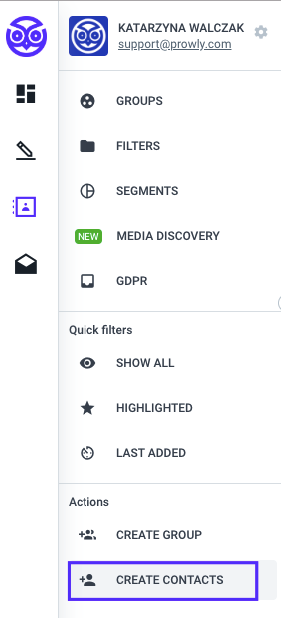 3. Decide if you want to create a single contact, multiple contacts or if you want to copy-paste only email addresses, divided by commas: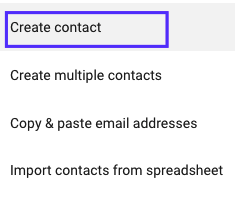 4. If you chose first or the second option, provide the most important data, such as name, surname, outlet represented by the journalist, his phone number and social media channels. A personal greeting such as Dear Editor or Hey, Mark is a salutation phrase that will occur at the beginning of the message sent to the contact. You can also import your own database with media contacts from Excel file (* .csv, * .xls or * .xlsx).
Read about deleting single contact in this article.