Using our Pitch tool dedicated to smart email distribution makes it easy to collect different groups and dynamic segments or even particular contacts in one precisely targeted audience. In order to create a recipients list for an email, start by adding them to the Prowly CRM called Audience. Then go to Pitch, select New Email and set its internal name. When you are ready with this initial setup, proceed to the second step of email creation, where the magic happens: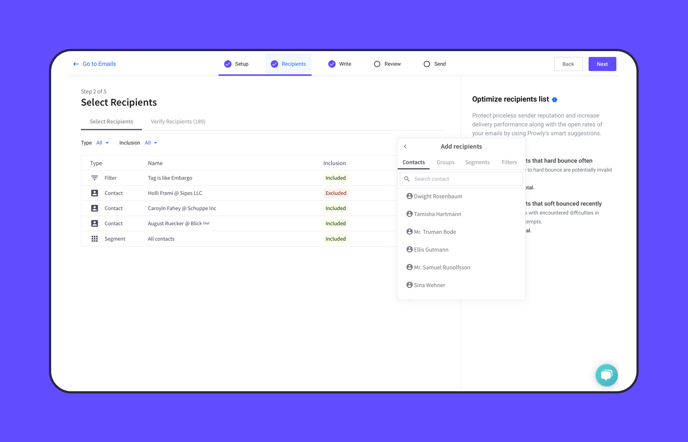 1. In the Select Recipients tab, click the Add recipients button
2. Choose any Contacts, Groups, Segments or Filters in the respective tabs of the window and observe how they are labeled in the table
3. Move to the Verify Recipients tab in order to see the whole list of all journalists you've chosen

With the recipient list completed, proceed to the writing content with the Next button.
Learn more about excluding particular contacts from the recipient list in this article.