To create a new group of contacts:
Click on Audience tab located in the left navigation bar
Choose Create group from the Actions section.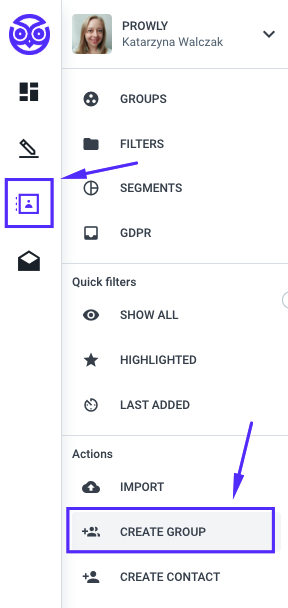 3. Enter the characteristic group name and confirm it with the Submit button:


4. Select contacts you want to add to the group by ticking checkboxes located on the left side of the name:



5. If you want to add all contacts, tick checkbox located on the top database menu:



6. With contacts marked, click on Actions button:
7. From the drop-down menu choose Add to group: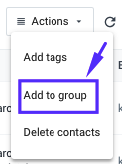 8. Choose groups you want to add contacts to
9. Click Submit to save:

In the left navigation panel of the Audience module click Groups icon and see segregated contacts. In this place, you can also search for created groups by their names or create new ones. If you want to enlarge your resources with contacts to journalists you don't know yet, take advantage of Media Discovery module.
Remember: Do not be afraid that contact added to few groups simultaneously will receive your email more than once.
Congratulations – you are ready to make your first email!