If you want to send a press release to your journalists, you must first add them to your database. To do so, go to the Audience module in the left navigation menu, in the Actions section choose Create contacts and then Create contact option: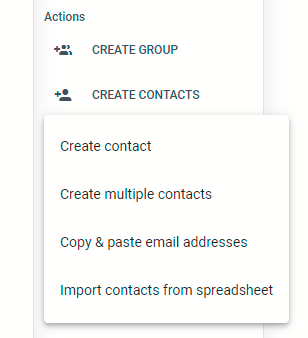 Add email address, as it is required data. You can also click Show all contacts attributes option in order to provide more precise information to contact card: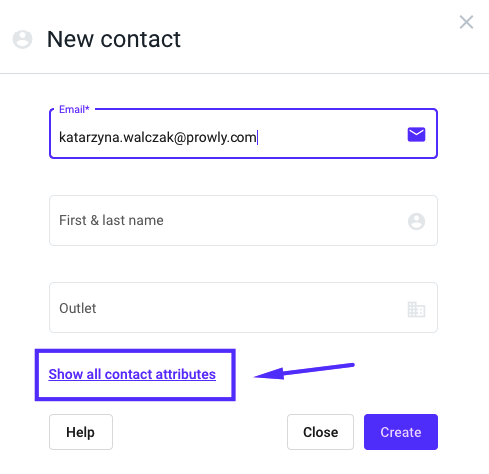 We suggest to enter all important information, such as the name and surname, editorial office/company and personalized greeting or salutation, e.g. "Dear Editor," or "Hey Raphael!". The greeting will be displayed at the beginning of each email sent to this contact.
Once you hit Create, the contact will appear in your media database.
Remember that you can also import your current media database. It's very simple – all you need is an Excel file (* .csv, * .xls or * .xlsx). Here we write more about it.