How to create a new email
In order to create a new email, go to the Emails section and click the "New email" button.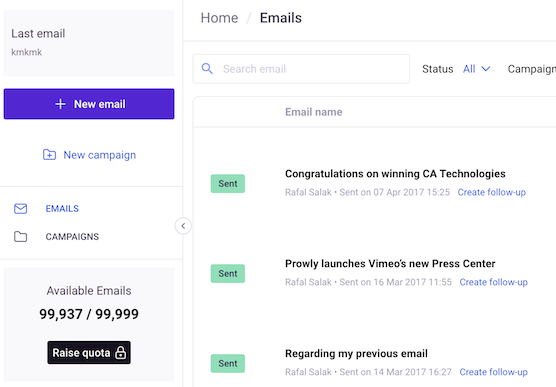 In the opened window, set an internal email name - it will be used to distinguish your new email and make it easier to find


You can also add email to a campaign to easily measure your PR performance
When ready, proceed to the Next step of email creation, where you can select recipients and write the content of your email. You can read more about it in this article.