To create a mailing, go to the Pitch module located in the left navigation bar. Choose New mailing from the Actions section.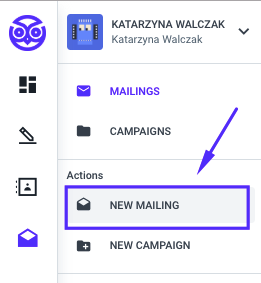 After clicking on New mailing, you will see the mailing creator. On the left, you create the content (the Subject and text of your message) while on the right you set up the mailing properties.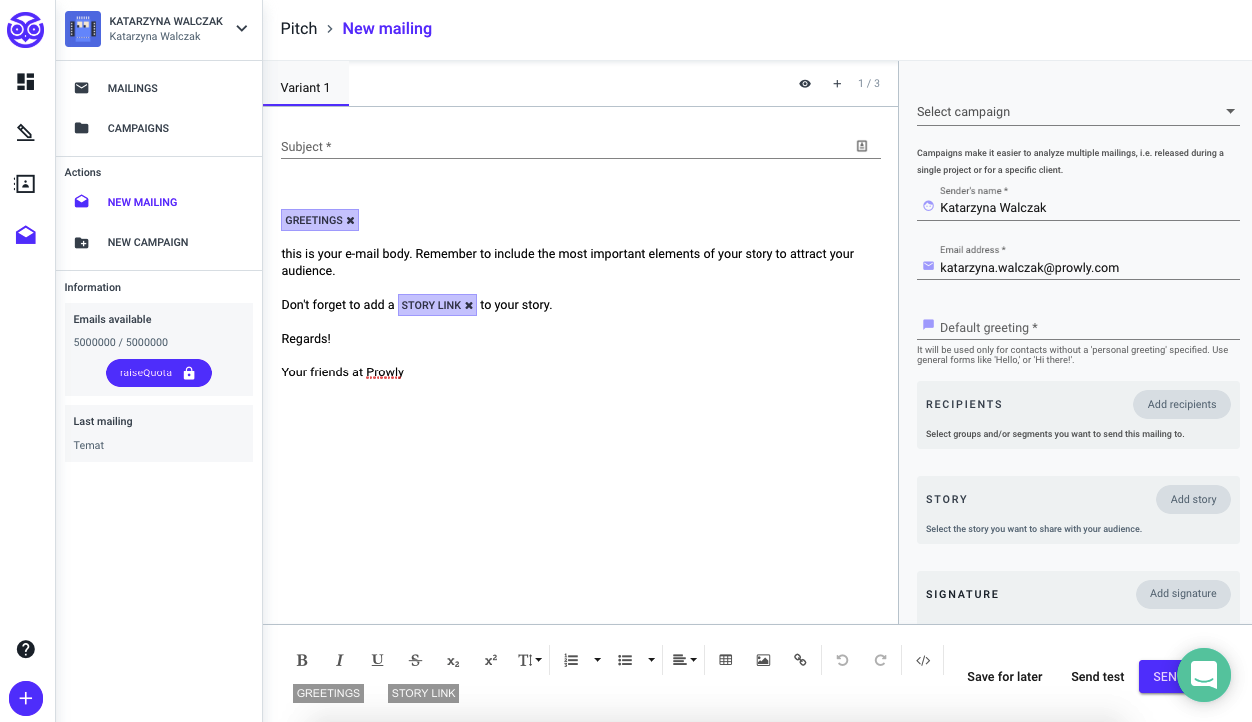 Mailing properties - campaign, sender, greetings, story and signature
You can add this mailing to a certain campaign. Campaigns make it easier to analyze pitches done within a single project, for a specific client or during a specific timeframe. Adding your mailing to a campaign is facultative.
Enter Sender's name and sender's e-mail address. All replies will be sent to this e-mail address.
Fill in the default greeting - it will be used only for contacts without a 'personal greeting' specified. Use general forms like 'Hello,' or 'Hi there!'.
Determine your recipients by clicking on Add recipients. In the pop-up window, select groups and/or segments from your audience you want to send this mailing to by clicking on the plus icon. Contacts in more than one group will not receive duplicate emails.
Add a story you would like to share in your mailing by clicking on Add story button, in the pop-up window select the story by clicking on the plus and clicking n Add button.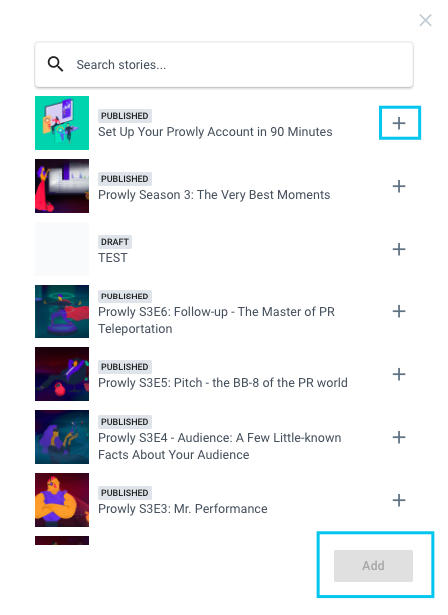 Note: you can add more stories to mailing by copy-pasting the URL addresses.

Note: If you add a story which is not published, remember that it will automatically be published when sent.

Note: you can also determine the Text under which a link to your story will be displayed - this text will be shown instead of the URL. Use clear call-to-actions, like 'read more here' or 'see the full story'.
Recipients, default greeting, sender details and story are obligatory.
Mailing content
Now you need to fill your e-mail with content: Subject and e-mail text.
Subject - Pro tip: Some PR pros paste in the most important content from the press release, others paste the whole piece. There is no golden rule – you know what is best for your contacts.
Email text - while filling your e-mail with content it is important not to remove the blue boxes "Greetings" and "Story link" – they are responsible for loading a personal greeting and the link to the press release. You can place them anywhere in the message by removing the existing box, choosing the location by clicking in the text and choosing the box you want to be pasted.
When the whole content of the email is ready, it is time to set up the send out.
Test your e-mail first
In the first place, test your mailing by using the Send test function.
Remember: the test e-mail will always be sent to the e-mail address of the logged-in Prowly user.
Save as a draft
When you test your mailing, you can save it for later, it will be saved as a draft. To find it go to Pitch -> Mailings.
Schedule your mailing
You can schedule the send out. On the right, there is a slider which, when activated enables you to determine the day, hour and timezone.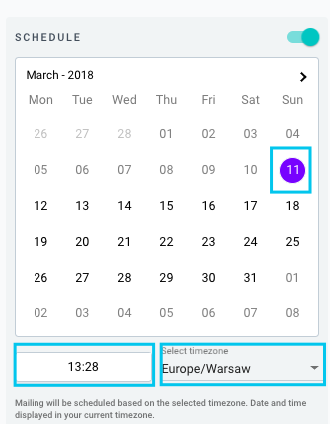 After you send all of those properties, just click on Schedule. You will be redirected to your mailings list, where you can find your drafts by filtering them out:

And choosing Draft as a criterium you want to filter on:



Sending your mailing
If you have tested your send out then just click on Send button and confirm the send out as soon as the pop-up shows: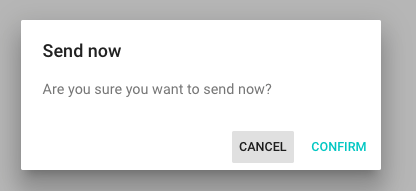 Your mailing is out there!