Prowly allows you to publish press releases outside of any Brand Journal you have created on your account. There are two ways to do it:
Enter Brand Journals and press release you want to publish as a Standalone Story
Click on the drop-down list in the top left corner and choose Standalone Story

You can also set a Standalone Story from the level of Story Settings:
Rather than clicking drop-down list, choose a gear icon on the left navigation bar
In the Configuration tab of Story Settings window, find a section called Publishing on a brand journal or as a Standalone story
Leave drop-down menu empty to publish the press release as a Standalone Story
Save changes
Note: If any Brand Journal is already chosen in a/m drop-down menu, you need to click the X button to leave it empty.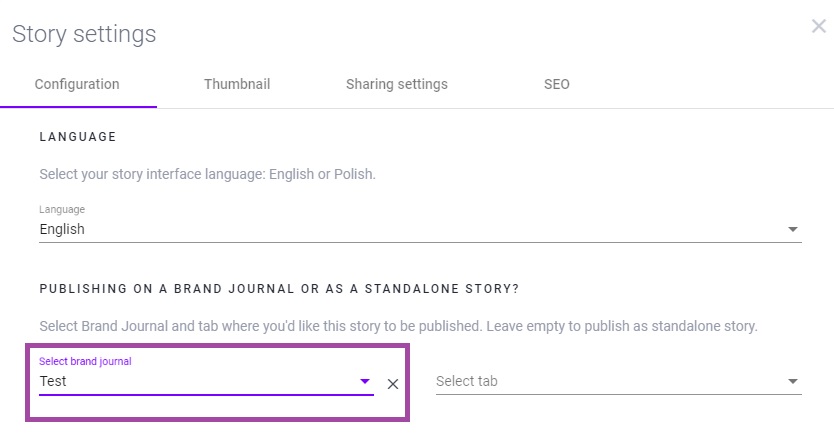 How can I find all Standalone Stories?
Go to the Brand Journals tool and locate a drop-down list below your account name and settings, if expanded. Right there among all your press rooms, you will find Standalone Stories and All Stories options. Feel free to use support@prowly.com or chat in case of any additional questions.