Before adding a contact to a segment, make sure that you indicated him with a proper tag. Then click the desired contact on your list to open his card: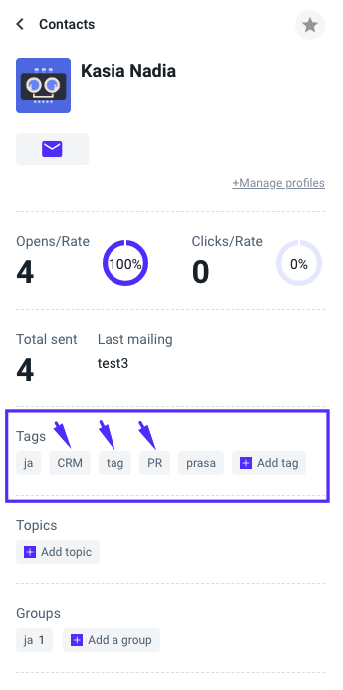 Below data with a number of emails sent, you can find all tags added to the contact. Click Add tag to create a new one. When everything will be ready, enter the Filters option on the left navigation bar of Audience module. Then choose a Tag filter and is condition, and enter a proper tag to give a foundation to a new segment: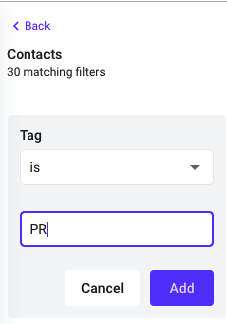 After saving segment, it will receive an update any time you will add a tag to a journalist, and similarly - any time you will delete it.