If you need to delete a contact from a group, you can do it in two ways:
Removal from the level of the contact card
Find a contact in Audience using the search engine or manually on the list
Click on the contact you want to delete from the group
Hover the mouse over the group from which you want to delete the contact and click the cross: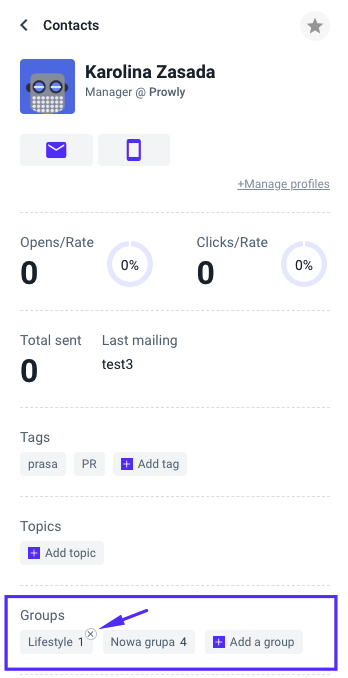 Removal from the level of Groups
After entering the Audience feature, click Groups: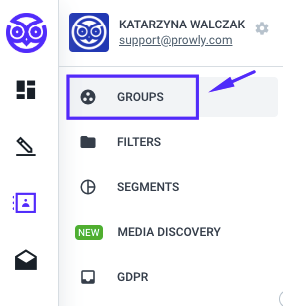 2. Find the group where contact is located and click Options

3. Click View contacts option: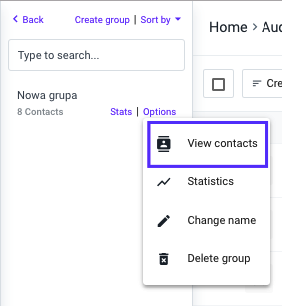 4. Find the contact you want to delete and click its checkbox:




5. Click Actions and choose Remove from group: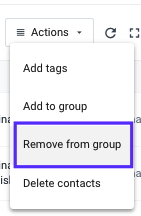 Important note: however you remove the contact - this action cannot be taken back. Simultaneously, removing the contact from the group does not delete him permanently from the database, so anytime you can add him again to the group in case of making a mistake.