When creating email content in the third step of Pitch, you can use complex editing options located on the panel above the creator. One such option is the image.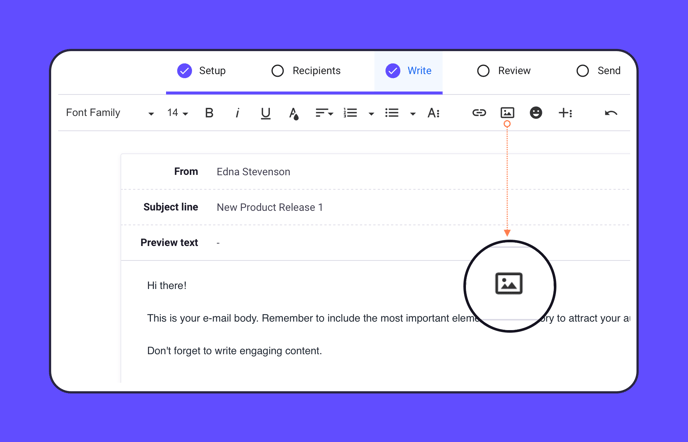 1. Click the image icon
2. Drag & drop the image from your computer or provide a URL to the desired screenshot
3. Grab the image in the email body to move it somewhere else or click its borders and resize
4. Click the ready image and then choose the aligning option to move it to the left, right or center
Remember to fill the email with enough text when adding more than one image. Spam filters will block your message due to your Text-to-images ratio being too low. Read more about email smart suggestions here.