You can direct users from your email to any place on the Internet using links. Just select a portion of the text in the email body you want to link, and the use Link button located on the editing panel.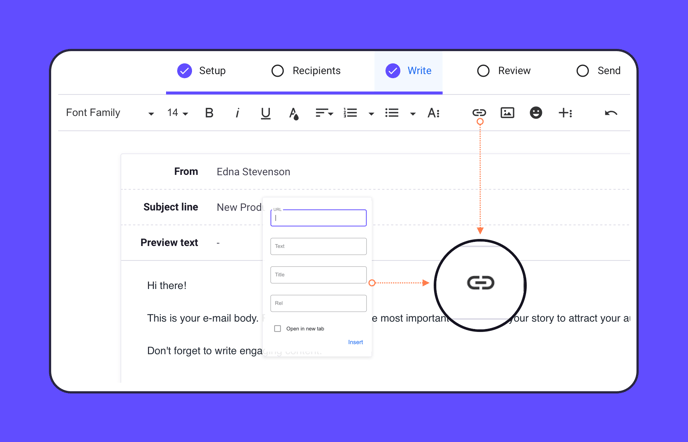 Provide the proper URL address, edit the linking text and decide if the site you link to should appear in a new browser tab. Optionally, you can also create a title for the created link and set the Rel value, which defines the relationship between the linked resource with the source from which it's referenced. Of course, you can also navigate users with the help of a popular and undoubtedly more effective Call-to-action button. You can find it under the Insert button.
Most often though, Prowly users link journalists to press releases. For this purpose, use the mentioned Insert button with the Story option where you can choose one of three embedding options. Read more about them here.