After an intensive publication period Brand Journal can contain many press releases. Functions located in the STORIES tab will help you find the desired content:
Search bar at the top of Brand Journal - write a few words or even letters to find the content you're looking for
Filter by - use it to find a press release published today, this week, month, quarter or year
Order by - arrange content in alphabetical or time order in accordance with creation or publication date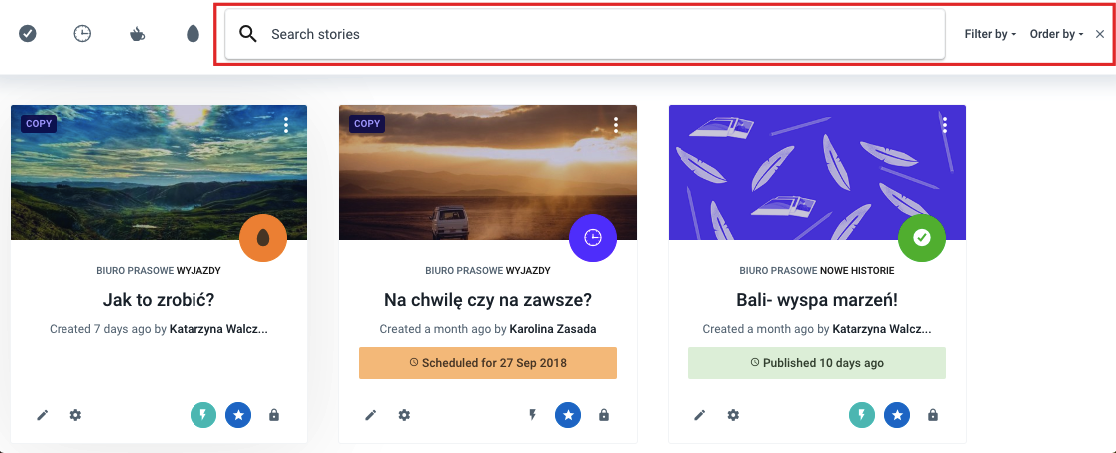 Statuses - top-left icons representing publication status respectively segregate press releases into published ones, scheduled, ready and drafts
Remember that if you use a few press rooms simultaneously, right below the account name you can expand their list. Search bar will let you find press releases available only within chosen Brand Journal.