Use the Send test email option to ensure your message reaches inboxes and looks the way it should. There are two ways of sending a test email before official distribution:
Step 3 - Write
While in the third step of email creation, you can preview the prepared message and test it:
Click the Preview button in the top-right corner of the email creator
Click the Send test button in the top-right corner of the preview window
Add the email addresses to which you want the test emails sent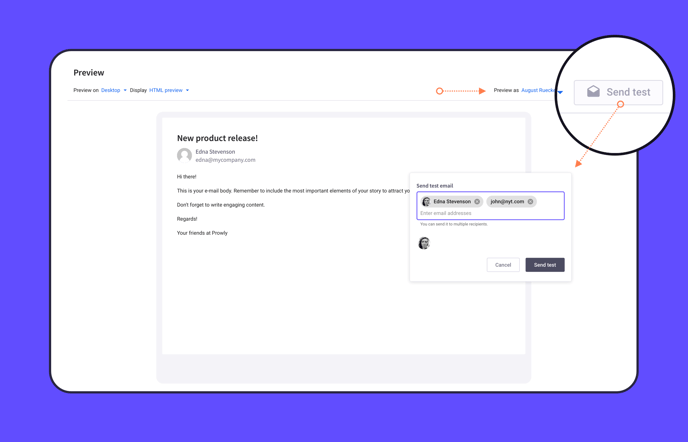 A test email will land in the mailboxes of the chosen recipients in the exact form you prepared it.
Step 5 - Send
While in the last step of email creation, besides sending the message immediately or scheduling it for the future, you can also send a test email to yourself or any other recipient. This function is always available next to the core Send now button here: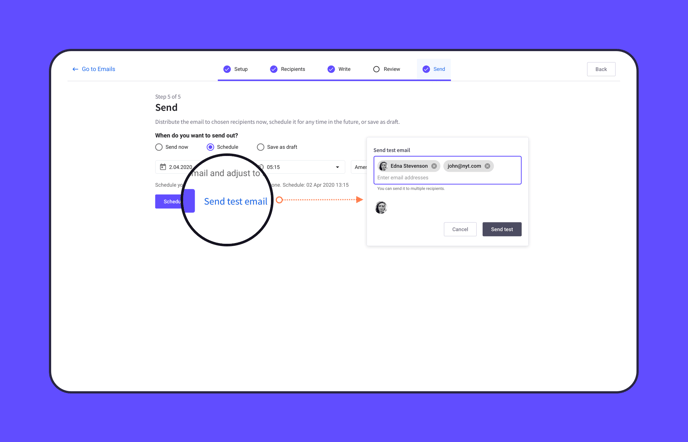 Important Note: Test emails are sent from Prowly's email address system, not yours.