In Prowly you can work together with other users. Everyone logs in with an individual password and email address. The account initially has only one user - the owner - so the next step is sending invitations and sharing proper roles. If you receive an invitation, here are the instructions for what to do next:
Check the mailbox where the invitation was sent. It will be valid for 30 days.
Accept it by clicking the "Accept Invitation" button in the email.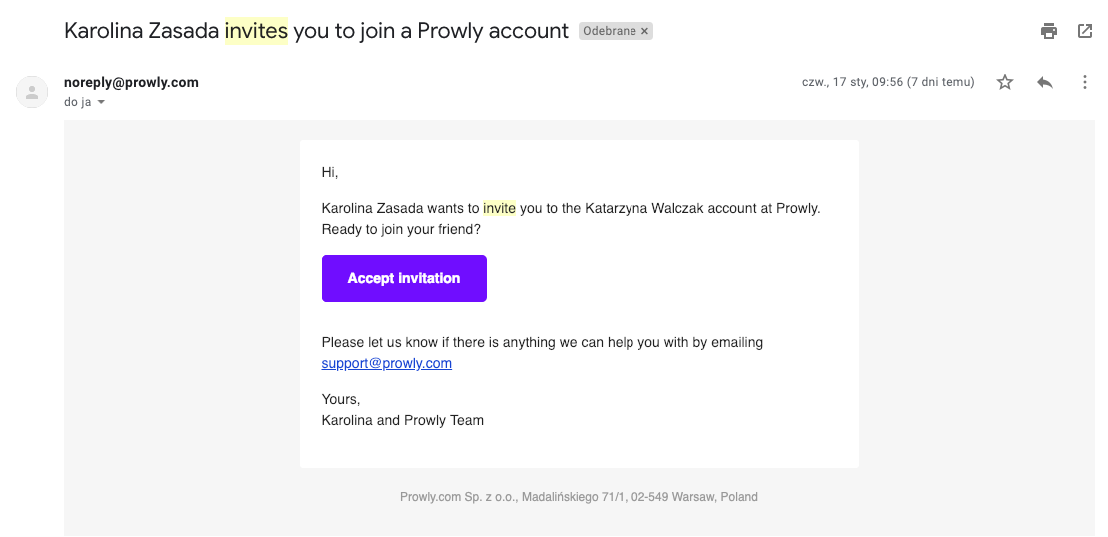 3. You will be redirected to the website. Define your password with at least 8 signs.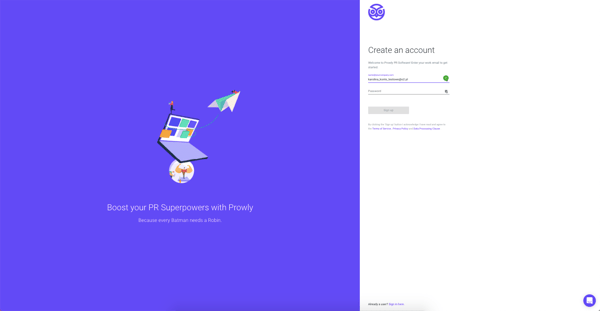 4. Confirm data by clicking the Sign up button: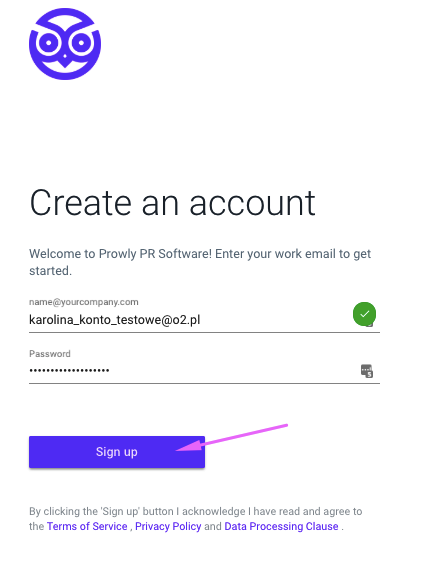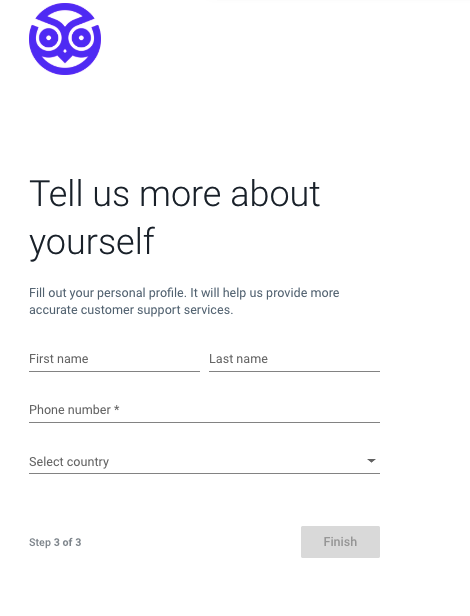 After finishing, you will land directly in your account. Use chat or support@prowly.com, if you want to discuss anything related to Prowly or public relations activities. 💜