Brand Journal is your virtual press room. The tool allows you to publish press releases related to your organization, brand or product in a visually attractive form, consistent with your brand identification. Using it is so easy, that you don't need any help from programmers or graphic designers and you can configure it intuitively in a few minutes.
Brand Journal as a communication hub designed to strengthen relationships between your company and media or influencers can also become a brand magazine or content marketing platform. It is used by organizations representing various industries, from construction, medicine and lifestyle to retail, technology, gaming, music and much more.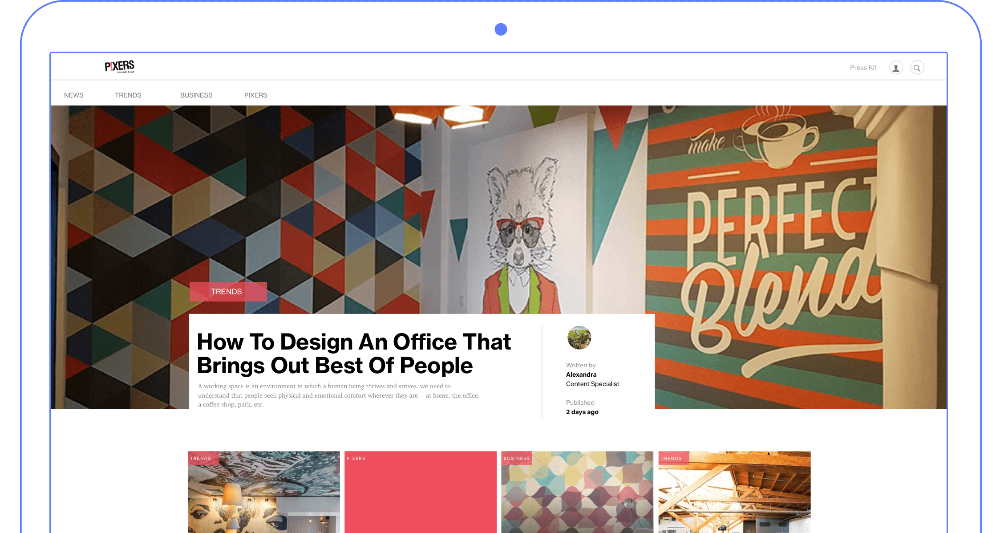 You can divide your press releases into separate tabs of your Brand Journal and tag them to categorize published content in an even more precise way. Journalists will be able to download all valuable materials in Press Kits or read exclusives in the VIP zone, where you can execute all your promotional activities with embargo restrictions. Furthermore, Brand Journal will help you create personalized press releases that will effectively engage your readers.
Can I have more than one Brand Journal?
Prowly account can aggregate a few different Brand Journals, depending on the subscription plan you choose. This option is especially interesting for agencies that serve many business entities at the same time. In order to initiate configuration of new press rooms on your account, drop us a line on the chat located in the right-bottom corner. If you want to learn more, check how to create a Brand Journal or start creating your first press release.