If you want to save time on researching media contacts and creating targeted media lists, you might want to leverage contact recommendations based on the content of your press releases.
As soon as you write at least 100 characters of your press release, you'll be able to click on the Recommend contacts button located on the left panel. It will open a new window with content classification options.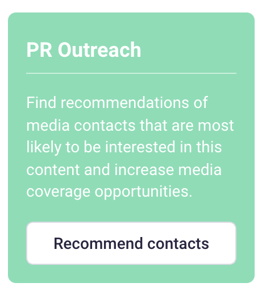 Based on the content you wrote, you'll find suggested categories and keywords. At this stage, you're also able to add more categories manually and select multiple keywords to generate the most accurate media list possible: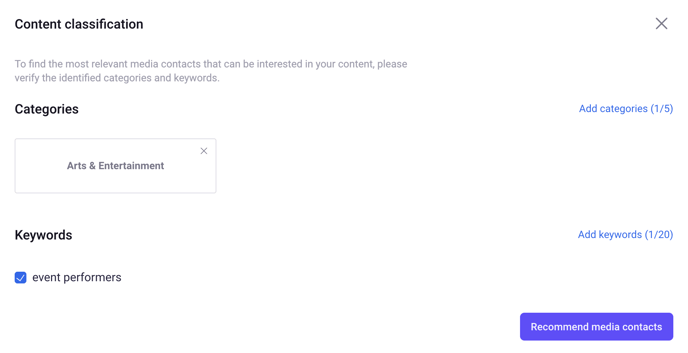 When you're ready with the content classification, move on to Media Database by clicking the Recommend media contacts button at the very bottom of the window. The feed of Prowly's Media Database now consists only of journalists and outlets that specialise in the topics that you're after.
You can accept them one by one or in bulk, and then verify all approved recommendations in the second tab. If you need to narrow down your search results, use filters like country, city, media type, language, and role. You can also switch between journalists and outlets.
Click the Approve selected contacts button to accept them in bulk.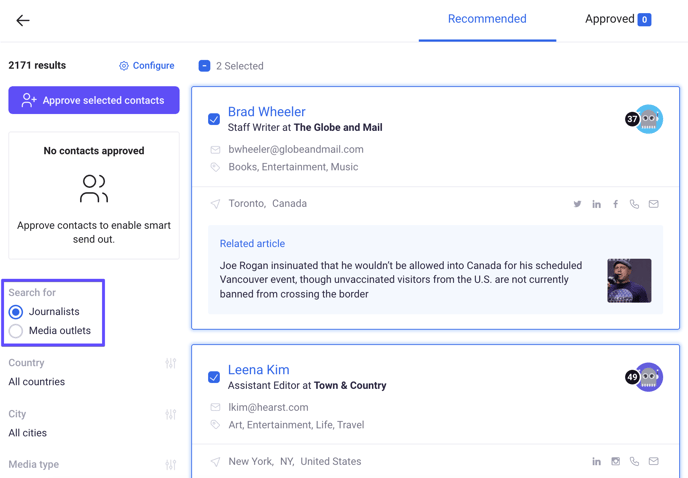 You can also approve contacts individually by clicking the Approve button on a contact card: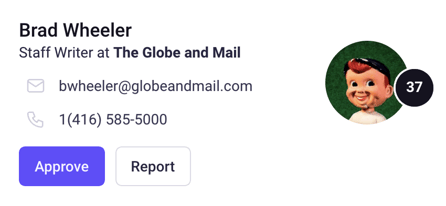 Approved media contacts are ready to be added to your contact lists in Prowly, and straight to the recipient list of your email pitch. With such a targeted audience, your content should get in front of the right people and get you more media coverage in the long run.