To add files to your Media Library, follow these steps:
In the Brand Journals feature, select the Media Library option: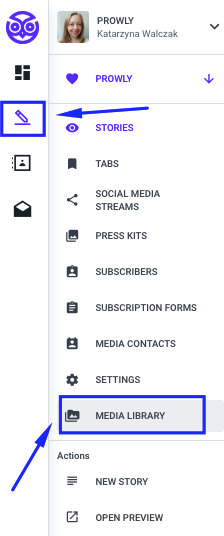 2. Click the Upload button located on the left side of the page:


3. You will see a field where you can drop or paste the files you want to upload. In the same place you can also upload them by using the browse button:


4. After loading the files into the window, in the upper right corner of each miniature, you will see an X icon. If any files were uploaded by accident, you can delete them before uploading to the library. If you want to add more files, you can do it with the plus that will appear in the upper right corner of the window: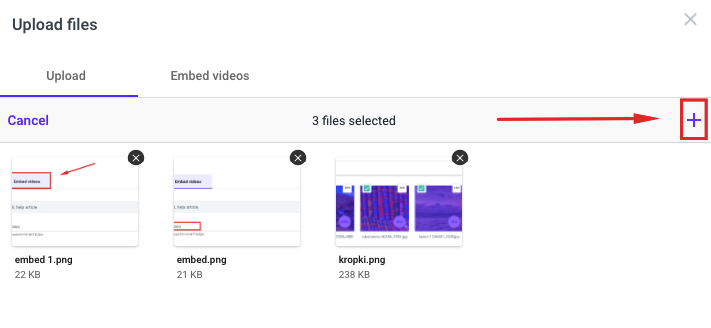 5. If you have collected all the images you need, click the Upload files button:

6. Files will appear in the All files folder and under one of the file type designations:
Images
Videos
Audio
Documents
Embeds
Others
Now you and other people using the account can upload files to your press releases written in the Story Creator in a more comfortable and faster way. Do you want to know what kind of files you can upload to Prowly? Read separate article here.