Audience module is a place where you prepare your contact database for email distribution. Making such classification upfront can significantly improve the open rate and click rate of all your emails, which means bigger exposure for press releases, too!
How to create a segment?
Enter Audience module
Click Filters: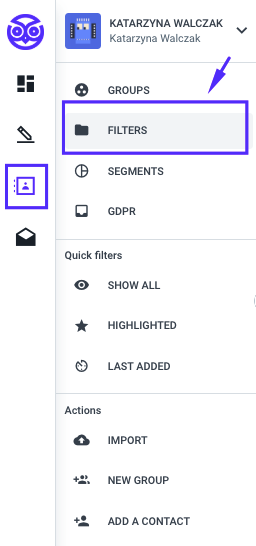 3. Choose a filter as a foundation for your segment
3.1. Click filter type
3.2. From drop-down list select conditions of filter for your contact

3.3. Enter the desired phrase (e.g. beginning of your email address or company name)
If you want to learn more about how filters work exactly, read this article:



4. On the right side, only these contacts, which meet filters requirements, will be displayed. Click Save as a segment button to extract a segment with chosen filters in the whole database.


5. Insert a distinctive name for a segment and confirm it with Submit button

6. Check all your segments, clicking Segments option from the left navigation bar of Audience module: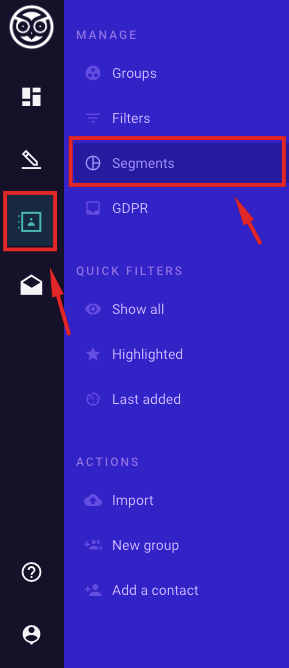 The segment will receive an automatic update any time you will add or delete from database a contact that meets filters conditions. Remember that you can indicate your media representatives with unique tags and on their base create new segments.