Tabs help you to keep your Brand Journal organised and more comprehensive to your visitors. We encourage to name tabs by the leading topic of content collected under them. This way, for example, you will tidily split financial or product communication from a branding one.
Tabs in your pressroom will appear directly under the logotype: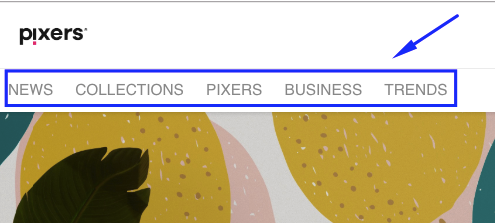 You can add as many Tabs as you need, nonetheless, we recommend up to 6 since it is the optimised solution in terms of display.
Adding tabs
Go to Brand Journals and select your pressroom to form the list
Click on Tabs option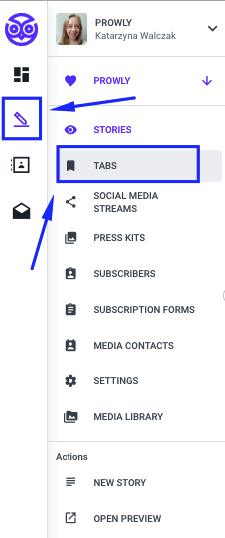 3. Add a tab name in a pop-up window (e.g. Events, About etc.) and click Submit: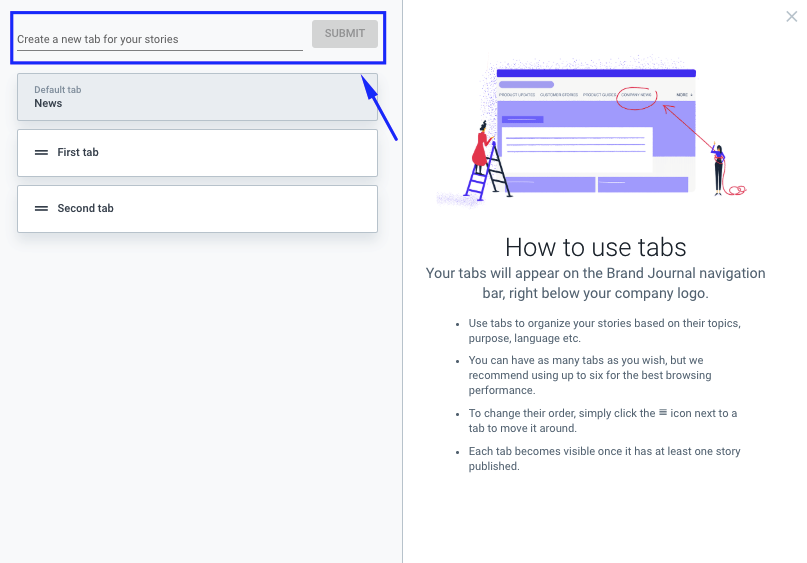 Tabs order management
If you have more than one tab in your Tab section, you can easily sort them by using drag and drop function clicking on this icon: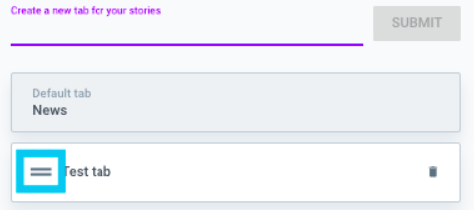 Deleting tab
To delete a tab just click on the trash icon, which appears after you mouse over the tab name:

Why newly created tab is not active in the press room?
The tab is visible in your Brand Journal with at least one press release published inside. If there are no stories attached, then the tab will not show up and respectively - it will disappear, when whole content will be deleted or moved from it. This way we omit situations when pressroom displays tabs that are totally empty.
Note: every pressroom contains one predefined tab called News. If you won't create your own tabs and attach press releases to them, then content goes to this default tab.