If you are a Pro or Premium plan subscriber to Prowly, you are able to redirect your brand journal to your own subdomain, e.g. press.yourcompanyname.com.
In order to redirect your Brand Journal to your own subdomain:
Go to the domain provider website (where you bought your domain) and log in to the domain management panel
Find DNS configuration section
Add a new address record (i.e. subdomain) for your existing root domain, e.g. press.yourcompanyname.com under yourcompanyname.com. Your Brand Journal will be available at press.yourcompanyname.com.
Set type of new address record (i.e. subdomain) to CNAME
Set redirection address to cname.prowly.com
How to configure subdomain address using popular domain providers:
If you are still uncertain about adding a subdomain to your root domain, contact your domain provider or check his help centre.
Secondly:

6. Log in to Prowly
7. Go to Brand Journals (left navigation menu)
8. Click on Settings
9. Find the ADDRESS section in the pop-up window of the journal settings
10. Enter your subdomain full address (created in 3rd step) to the Custom domain field and save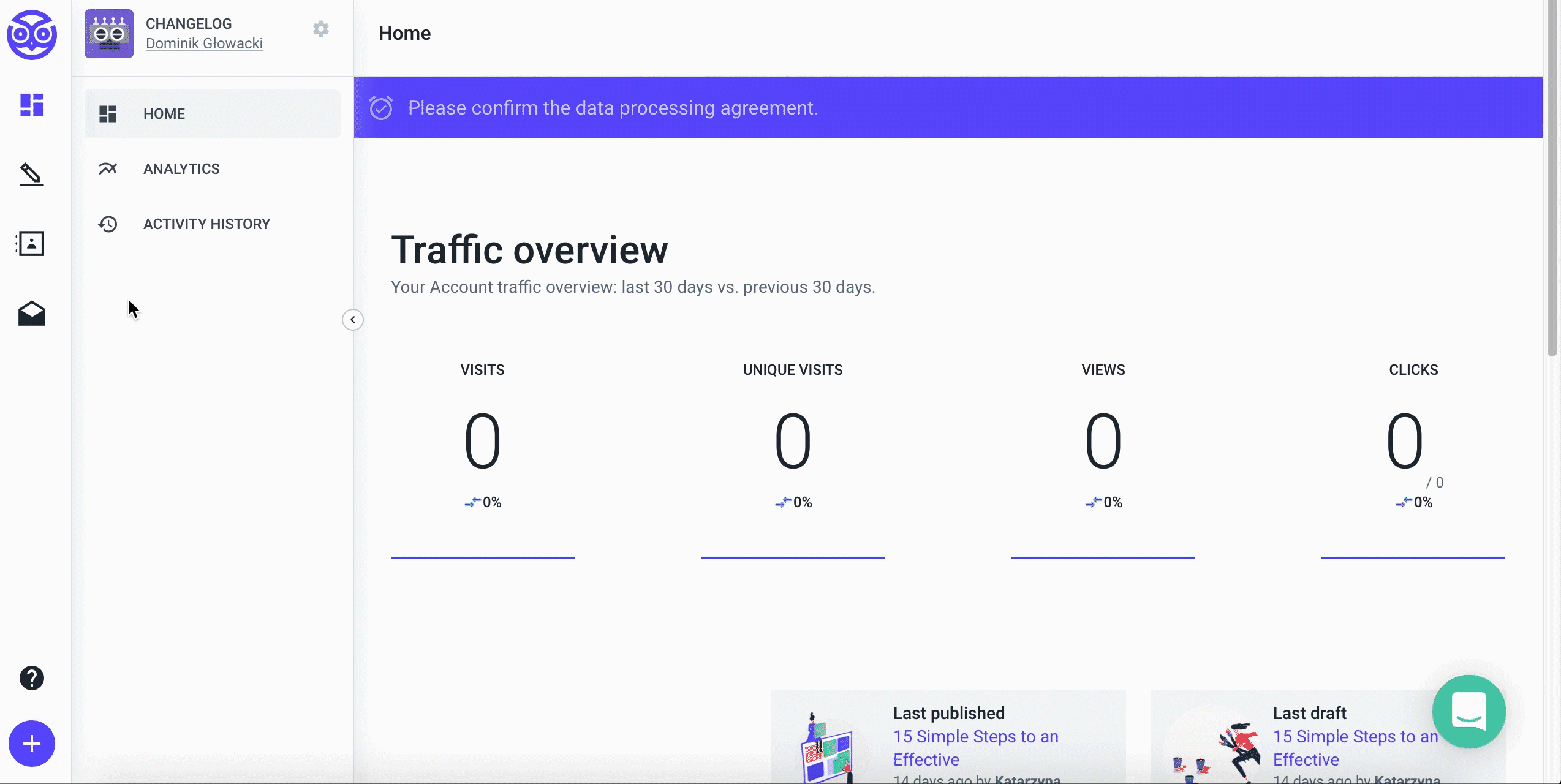 Redirecting usually takes effect within a few minutes, but due to the need for DNS propagation, it can take up to 72 hours. If you have any questions regarding this article, feel free to reach us via chat (in the right down corner of your screen).
How to redirect your Brand Journal to your own root domain
A Brand Journal redirected to the root domain is displayed on the website homepage, e.g. yourcompanyname.com. If this is the intended solution for you, please repeat the following steps:
Log in to the domain management panel
Find the DNS configuration section
Enter your root domain name (e.g. yourcompanyname.com)
Find records in your root domain settings
In A record set redirection value to our IP: 34.248.154.169


Secondly:
Log in to Prowly
Go to Brand Journals (left navigation bar)
Click on Settings
Find an ADDRESS section in the pop-up window of journal settings
Enter your root domain full address to the Custom domain field and save