How to include a Call-to-Action button in an email
In order to increase the click-through-rate of your emails, we recommended that you use a Call-to-Action button in the email body. To get the response you're looking for, try to create content above the CTA button that prepares readers to take action. Then click the Add CTA button link located above the email creator and a new window will open: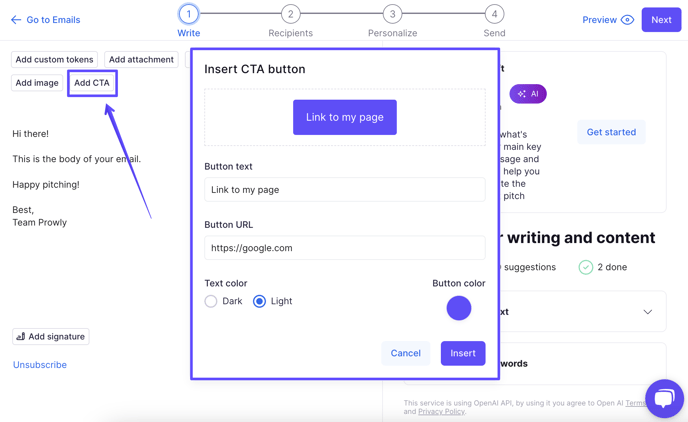 Enter button text and URL, choose colors and Save changes. The CTA with the provided copy will appear in the email content. Click it if you need to change the name, or use X to delete the button.