In order to increase the click-through-rate of your emails, we recommended that you use a Call-to-Action button in the email body. To get the response you're looking for, try to create content above the CTA button that prepares readers to take action. Then click the Insert button located above the email creator and choose Call to Action Button: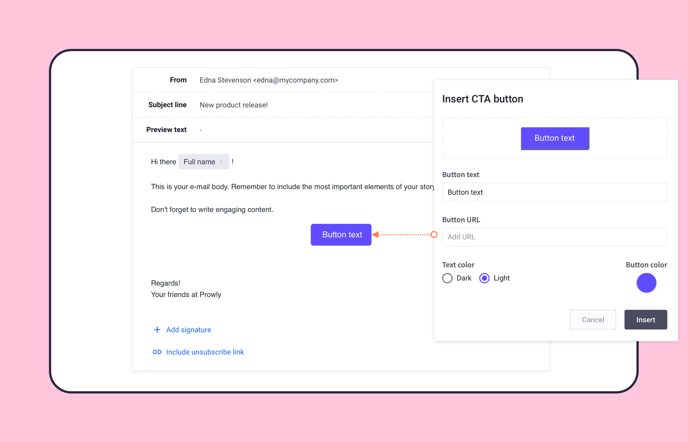 Enter button text and URL, choose colors and Save changes. The CTA with the provided copy will appear in the email content. Click it if you need to change the name, or use X to delete the button.
Note: Clarify the goal for the email that you distribute to the media. Achieving it will be easier with the usage of the CTA button, so carefully consider its direct command. Moreover, don't use too many CTA buttons as it will increase decision fatigue unless there is a clear reason behind it.