There are two places where you can add an email to a campaign in Prowly. If you have already created or distributed your email, you can implement it into a campaign in its analytical dashboard, but if you have just started email creation, you can assign it to the campaign in the last step of this process.
Email already created or sent
Go to Emails
Find an email and click it
Click the pencil icon next to the empty field in Campaign
Select a campaign from the drop-down menu and save changes
If you would like to assign a distributed email to a new campaign here, you need to create it first. Go to Emails and choose the New Campaign option.
Email being created
Go to Emails and click New Email
Prepare your email and in the last step, Send, click the Select campaign

button

If there is no campaign you want to pin the email to, click Create new campaign
Name it and save changes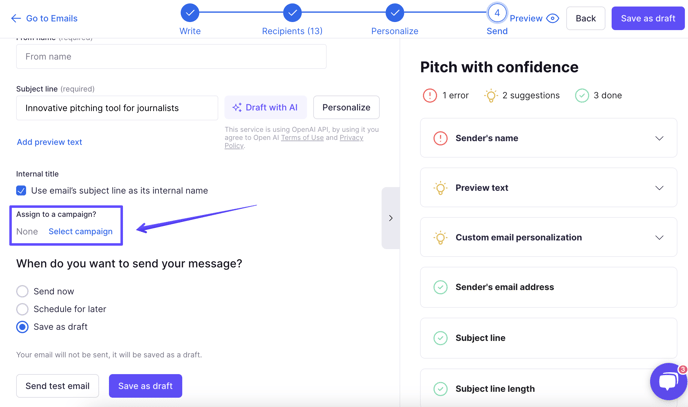 The campaign will be saved in the system with the email being created attached to it.