How to create and add a signature to an email
In the Write section of email creation, at the bottom of the email body, you can add a signature.

Click the Add signature button on the right side of the email creator: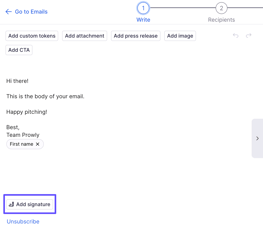 In the Select signature window, choose one already available or create a brand new one. Set the name for the created footer and flexibly design it with multiple editing options, such as sizing, aligning, or listing.