Firstly, go to your contact database in Audience:

If you opt for exporting the whole database at once, click the Export button located over your contacts and select the Export All option: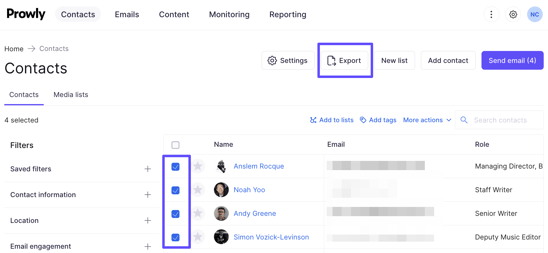 If you opt for exporting particular contacts, check them first, then click the Export button and choose the Export Selected option: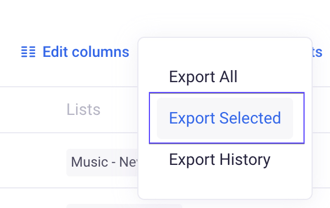 Downloading your contact database should finish within seconds.
If downloading does not start automatically, make sure that your browser does not block pop up windows. If it does, please change its settings.
Export history:
In the same drop-down, you can also check the log of all executed exports. This is really helpful when verifying how many Media Discovery contacts were gathered in the generated file.