How to see an email in the code view
Everything you write in the email body using the editing panel can be also translated to code language. This means you can structure and design your content with the code from scratch. Just click the More Rich button above the email creator and select the Code view option: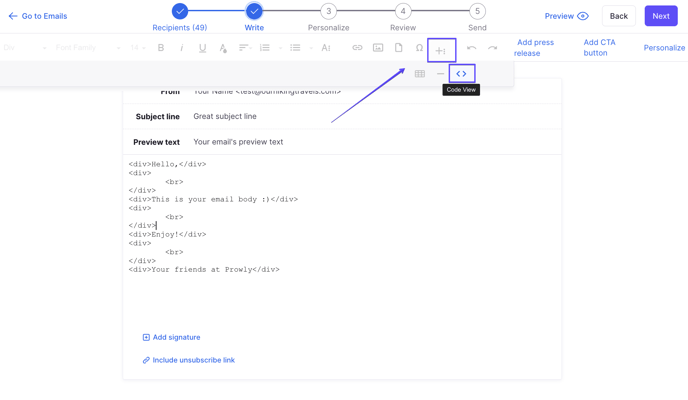 Coding the email will allow you to create complex newsletters that highly engage recipients, but naturally, you also need visuals to make the message more appealing. If you want to return to standard writing methods and enable the edition panel again, click Code view once again.