You can limit access to published content with a password:
Enter the Brand Journals tool on your account
Click the padlock icon on the tile with the press release you want to share only with a selected group of journalists: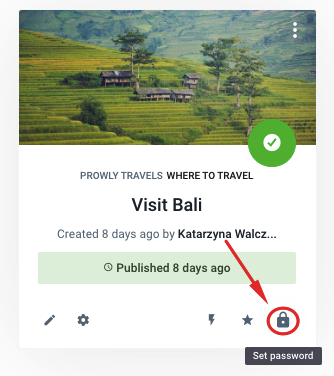 3. To protect a page, set a password and save it

4. Note that the padlock color has changed to orange
This means only journalists with the password will be able to unlock the hidden content. Share your code with a group you want to grant access. The padlock function will also help you in organizing all promotional activities with embargo restrictions. To inform them about the embargo, add a date and hour when content can go public within the press release content and delete your limit at the very same moment. VIP zones offer similar functionality and you can read about them here.