The SEO settings of the Newsroom allow for improving its position in search results. You have the ability to define the name and the description of your Newsroom in Google and set keywords. They should be convergent with words potentially used by your clients, readers and potential fans when searching for information about you. Go to Content -> Newsrooms -> Settings -> SEO to add your own SEO optimization: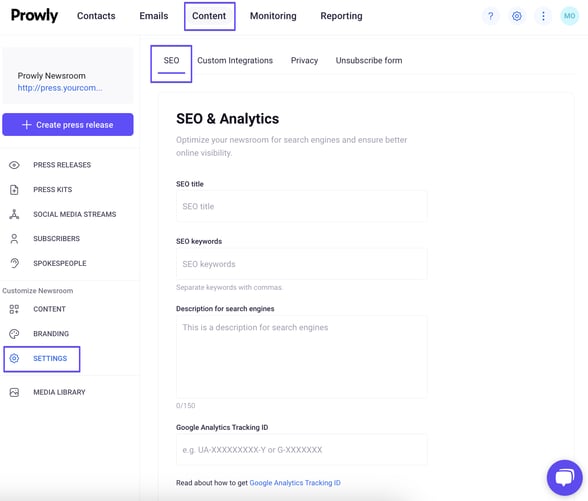 Besides the name of your company, brand, or product, add the name and surname of people with the most important roles in your organization, as well as industry terms that define the character of your business activity. This allows you to increase the possibility of your content being displayed at the very top of search results in Google. Please remember to separate all keywords with commas and save the changes you provided.
You can read more about SEO settings for press releases in this article.