Get more details on articles mentioning your brand or product.
If you already have saved a search query in your project, Prowly will be constantly looking for and gathering new mentions for you. In order to see the list of all mentions, go to your project in Media Monitoring.
You should see the latest mentions for all search queries in the panel on the right-hand side. You can click on any to see its details. You can as well click on a query name to see all mentions matching its conditions found so far: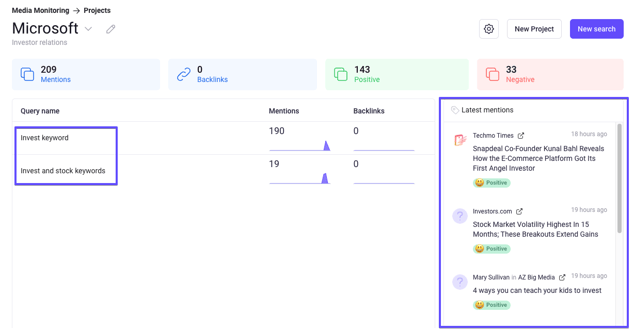 Mention Browser
Whichever way you choose, you'll be taken to the Mention Browser. The Browser will display a list of mentions found under a selected query and let you look into mention details: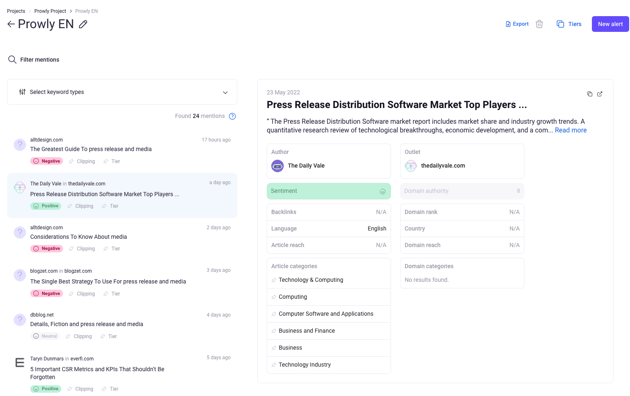 You can also filter the search results even further with the filter mentions feature. It will let you filter by properties listed below in this article.

Mention details
Each mention will have plenty of useful information and properties:

The information include the following properties:
Author and outlet
Article categories
Article reach
Backlinks (presence of Target URL)
Country of origin
Domain authority, rank and reach
Language
Sentiment
Source