You can create a new campaign in Pitch by clicking the New Campaign option on the left navigation bar. In the opened window, set a title for the campaign and write few words for its description. You can also create a new campaign straight away in the first step of email creation: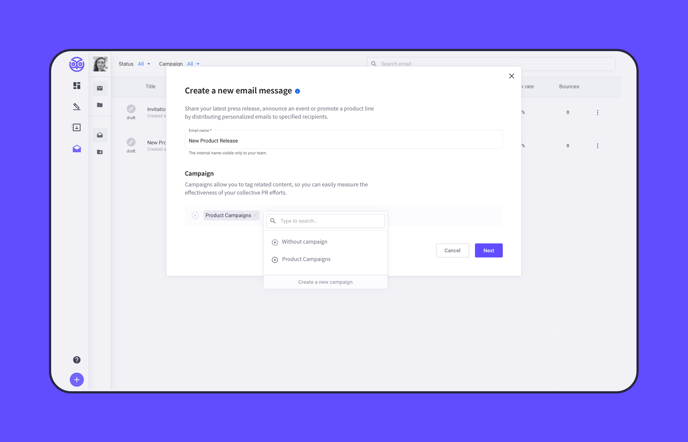 1. Click the Select campaign button in the Campaign section
2. Click Create a new campaign at the very bottom of the drop-down menu
3. Apply a campaign name and save it
The new campaign will be created in the system with the email you're currently writing already attached to it. If you want to browse all campaigns, go to Pitch and select the Campaigns tab.