Recipients of your emails can decide if they want to stay in your contact database. In Prowly, you can set up a form that allows them to unsubscribe from your email list.
How to run an Unsubscribe form?
Go to the Brand Journals and click Settings in the left navigation menu:

Hint: Make sure you have chosen any Brand Journal and you are not in Standalone Stories. Otherwise, the Settings tab won't be visible in the menu.
2. Window with the press room's settings will be displayed. At the very bottom, you can configure 4 forms. Click on Unsubscribe form: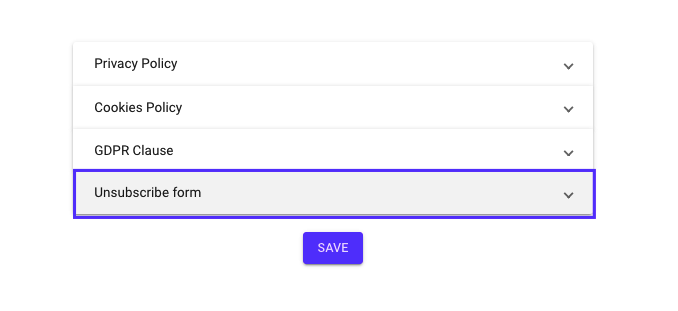 3. In the edition window, you can fill all fields with your own text or import default texts in the right bottom corner, choosing language between Polish and English. Save the message, so people who unsubscribe from your newsletter will be able to read it.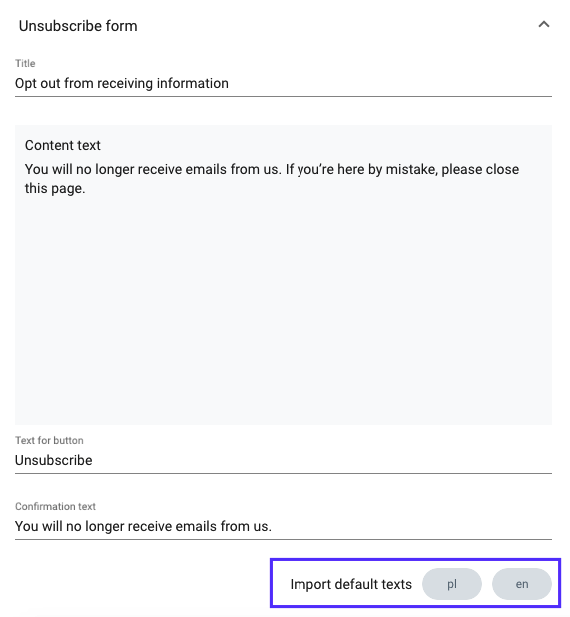 How unsubscribe form works?
4. Before making email distribution you need to turn on Include Unsubscribe option in the right panel of email creator: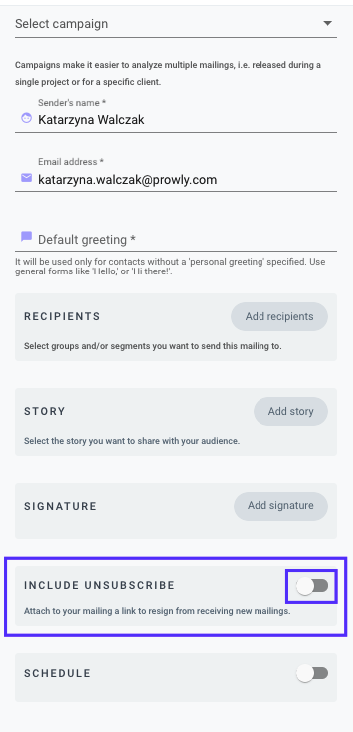 5. Then, on the bottom of your pitch you will see blue Unsubscribe word: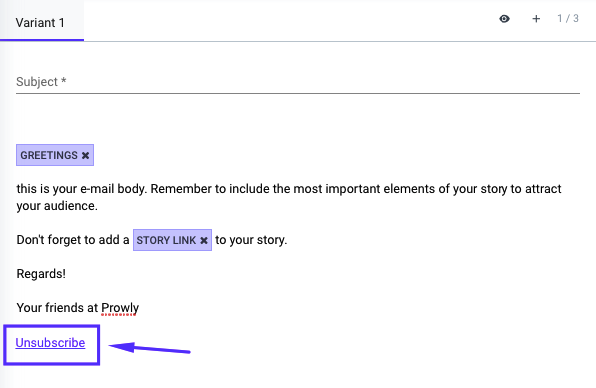 6. After receiving the email, your recipients also will see this button. At the moment when they click on it, they will be moved to a new window. They will see the unsubscribe form with the content you prepared in the Settings window. After clicking the Resign button, confirmation of unsubscribing will appear in your database. User will be still visible, but his contact will be greyed out:


And in the contact card it will be marked Unsubscribed:


You won't be able to send any pitch to this contact via Prowly.com app.
What should I do, if the contact wants to return to my database?
If the contact who used the unsubscribe option would like to return to your database, delete this email from Audience and add it once again.