Where are responses to your emails sent via Prowly delivered
Sender's address


Responses to emails sent from Prowly always go to the email address of the sender specified in the From address field when creating an email. You can find it in the third step of the email creation process, called Write: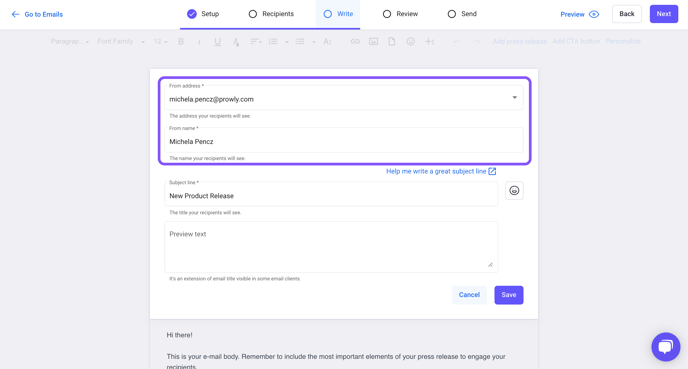 However, you can also display these responses in Prowly. You just need to connect your inbox to Prowly.
Notifications:

Once it is connected, every time someone replies to your email, you will get a notification:

— on the browser's tab view:




— on the sidebar:


— on the email list: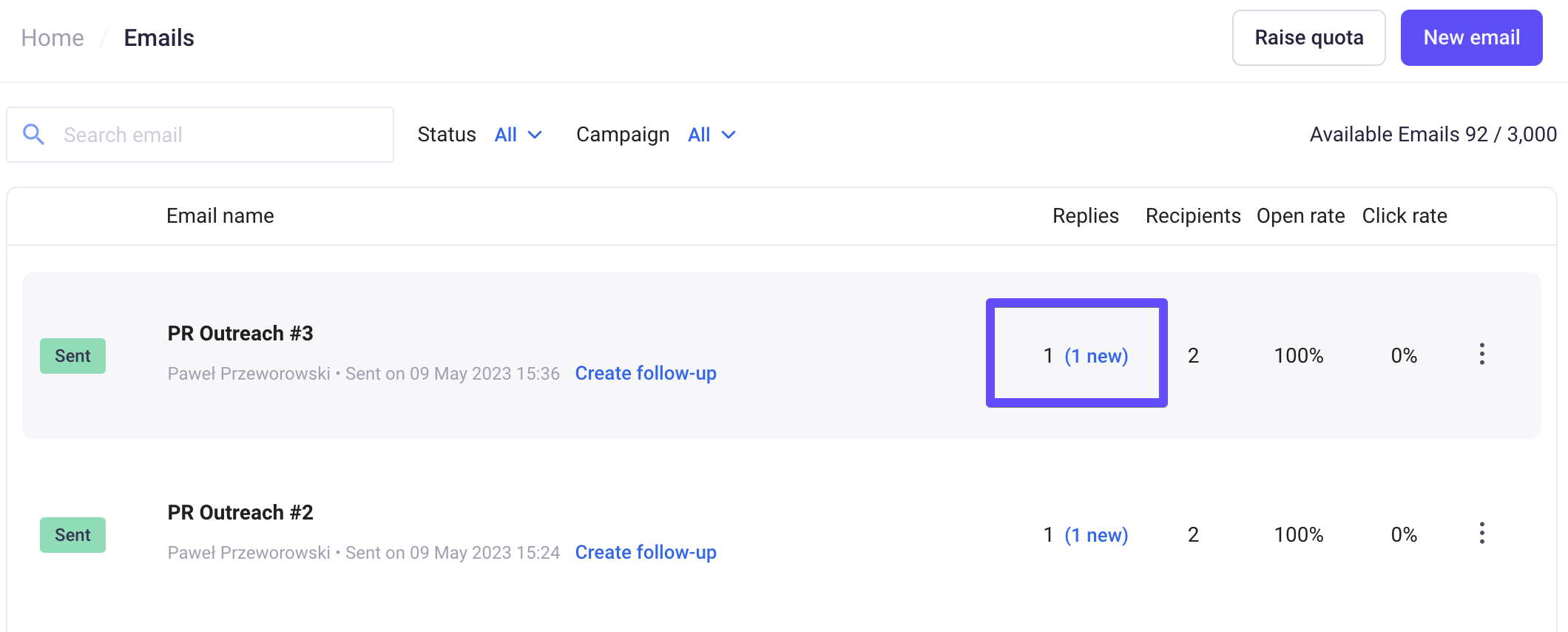 Replies:

All responses can be found in the Replies tab:




as well as in My contacts module on the contact's card in the Emails tab: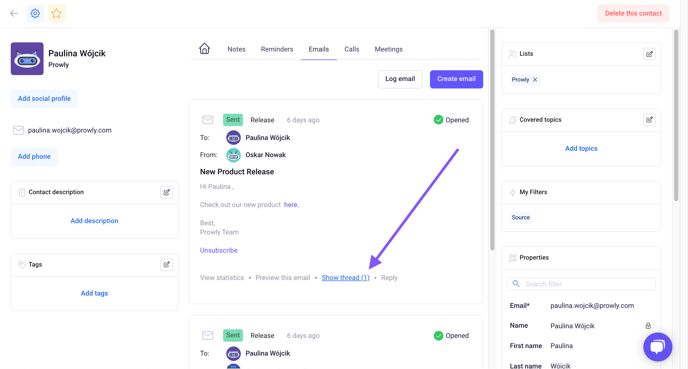 You can reply to these messages, mark them as read/unread, or delete them.